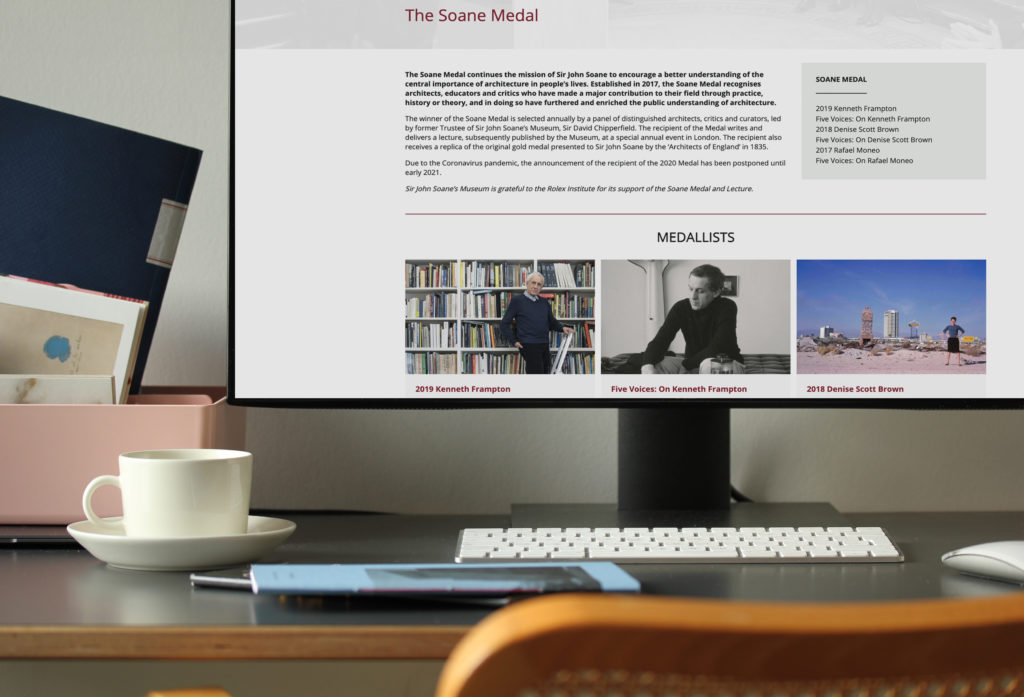 The Soane Medal and Lecture is given annually to recognise architects, educators and critics who have made a major contribution to their field. Recipients have included Rafael Moneo, Denise Scott Brown and Kenneth Frampton. In Autumn 2020 I worked with Sir John Soane's Museum as consulting editor to create a permanent, recognisable and celebratory home for the award at soane.org/medal.
In addition to publishing edited extracts from past Soane Medal lectures, I commissioned new writing in the form of Five Voices: five different contributors – practitioners, historians, curators and teachers – who could speak to different aspects of the life and work of these architectural luminaries, among them Juhani Pallasmaa and Shelley McNamara on Kenneth Frampton; Martino Stierli, Beatriz Colomina and Kersten Geers on Denise Scott Brown; and Ricardo Flores & Eva Prats and Peter Eisenman on Rafael Moneo. I also undertook all picture research for the project, working with archives, individuals and offices to bring together the recipients' projects with biographical material from their lives.
The new soane.org/medal launched in early December 2020 and will grow each year, as a new recipient is announced.